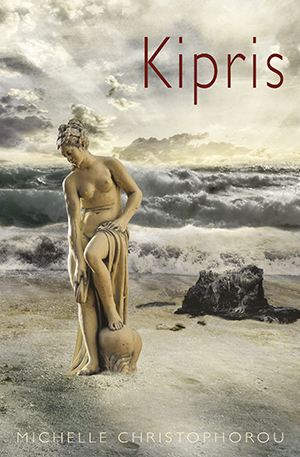 "Michelle Christophorou's Kipris is a moving, lyrical tapestry of life and death on the island of Cyprus. This author's debut historical fiction novella delights the reader with unforgettable characters who are brought to life with their stories of myth, magic, tragedy and love. The reader is thrust into the drama of the generations, spanning four decades, taking us from the mountains and sea to Liverpool and back again. Christophorou shows us, in these delicately-wrought stories, how resilience and love are what shine. I marvel at how each flash works as a stand-alone story and how together, they bloom into one masterful whole. Want to fall in love with the flash-novella form? Look no further."
~ Meg Pokrass, author of Spinning To Mars among many others, and series co-editor, Best Microfiction.
"Despite its brevity, this compelling novella tells an epic story of a family's struggle, in the face of political upheaval and intolerance, to maintain their indestructible love for place and each other. This is an important, timely story and Christophorou's evocative, gorgeous prose makes it an immersive, emotional, heartfelt read."
~ Jan Kaneen, author of The Naming of Bones
Paperback ISBN 978-1-912095-36-0; 133mm x 203mm; 76pp
£9.99 GBP
Release Date: 9th December 2021. To benefit from a 25% pre-order discount, please use the code ATAT912 during checkout. Pre-orders are shipped a few days before the release date.