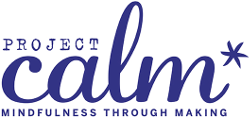 Welcome to our Project Calm Special Issue. This week, three fictions will be selected for publication in Issue 8 of Project Calm – a quality magazine available in major worldwide outlets. Project Calm Issue 8 will be out 12th April in the UK and Europe, 12th May in the USA, and 12th June in Australia. Winning author names will be announced here on our site Wednesday 7th March.
Enter our free weekly flash fiction competition for a
chance at winning
a £1000 prize. You write fiction in 150 words, we publish a long list of your work, and a public vote decides our winner.
To start you off, here's a prompt word:
spring
Your piece must include the prompt word.
Expect this to close on the 28th February 2018 GMT. When we close, that's when your fictions are published and public voting begins. That's also when submissions open for the next Ad Hoc round, and our last round winner is announced.
Good luck.
Time left to Submit
D-Hr-Mn-Sc